Ambitious plans for growth over the coming years
Simply, the non-bank lender that was set up in April 2017 in response to the need for disruption in the asset finance sector, today announced that it has hired four new employees in Northern Ireland and has moved the whole team into a new office in Belfast.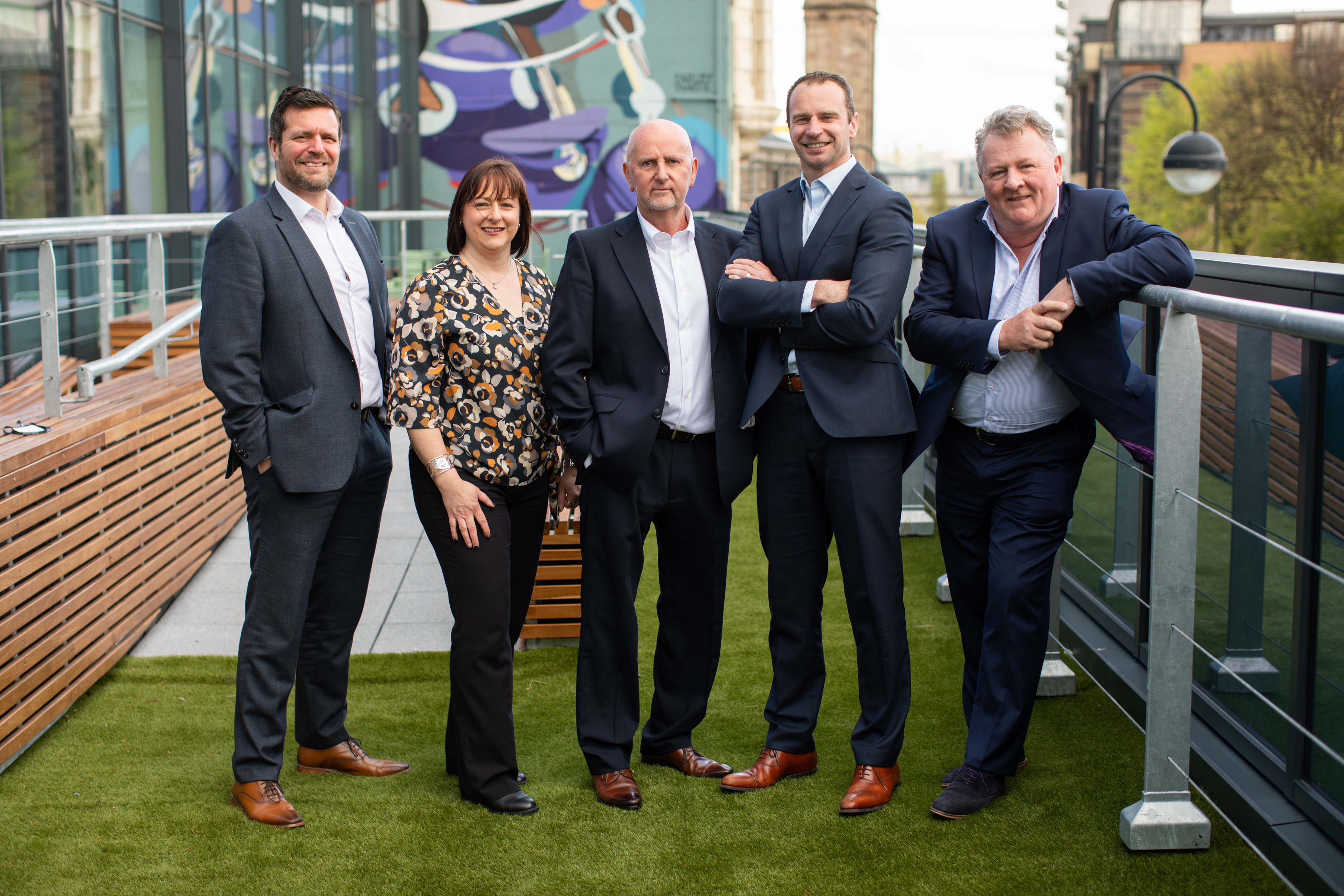 The four newest members of the Simply family are:
Mark Crothers, area sales manager, Mid-Ulster – Mark has over 16 years' experience in the banking sector.  For the last seven years, he was a client manager at Close Brothers Invoice Finance where he worked with businesses with turnover ranging from £500k up to £60m.  Mark is a keen sportsman (martial arts, golf and ruby).  He also enjoys travelling, cooking and spend time with family and friends.
Cecil Doherty, area sales manager, North West – Cecil is an experienced company director in the construction and leisure industries.  Most recently, he worked at Close Brothers for seven years and before that spent 20 years as a teacher.  Outside of work, Cecil is a keen golfer and an avid Liverpool fan.
Tony Neill, area sales manager, County Down – Tony has over 34 years' banking experience, spanning four different providers.   In the summer of 2018, he decided to take early retirement but has now decided to join Simply on a flexible part-time basis.  He spends his free time with his three grandchildren and playing golf.
Patricia Carmichael, business manager, Belfast – Patricia has worked in the banking industry for 16 years, and specifically in the asset finance space for nine of them. She loves to spend time with her family and is a box set aficionado.
All four individuals will report into Gary Coburn, head of sales for Northern Ireland, and are now located at the Clockwise offices in River House, Belfast, a flexible and professional shared office space.
Gary Coburn, head of sales for Simply Northern Ireland, commented: "It's a very exciting road ahead, building the Simply brand and presence in the region.  As the first lender in a long time to properly commit to Northern Ireland by establishing a local presence here, Simply is serious about supporting the local business economy and has ambitious plans for growth.  Firms here in Northern Ireland – with their growing need to finance – have welcomed us with open arms, and my new team will be making sure that our customers get exactly what they need from the very beginning."
Mike Randall, CEO, Simply, concluded: "The team in Northern Ireland has over 100 years' relevant experience between them and I am very happy welcome our new members on board.  As a locally-based asset finance provider we can actively support SMEs in the region with their funding requirements, and we believe that Simply's expansion is good news for brokers and small and medium-sized businesses alike."
Pictured above from left to right: Mark Crothers, Patricia Carmichael, Tony Neill, Gary Coburn, Cecil Doherty