Simply invests in young talent and believing in potential
The pandemic has been difficult for many people in many ways. One of the impacted groups are young people starting their careers. Uncertainty has led to many apprenticeships being cancelled, job offers withdrawn and opportunities put on hold.
Simply have been given the opportunity to take part in the government scheme to tackle youth unemployment, helping to get the country back on track. A tailored six-week programme was built for trainees to learn about finance, customer service and what it is like to work in the industry.
Ylva Oertengren, COO, said "At Simply we believe in potential, and if there is one thing our trainees have it is just that. They have taught me a lot by bringing in new perspectives, ideas, and inspiration. I have no doubt that they will go on to achieve great things, and I feel privileged to have been part of their journeys."
Mohammed Mahamroot, aged 24, joined the Simply family to gain valuable experience in Simply's technology department. Mohammed has previously applied for hundreds of jobs, only to be told he didn't have enough experience.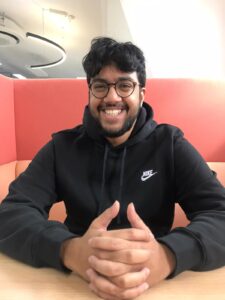 Mohammed said: "This experience will open many doors for me. I have discovered the Asset Finance industry is more than just a money lending business. It strives to help businesses grow.
"Every day is a new day at Simply. I get to learn about new IT systems and frameworks. I feel like I am part of the Simply family and a valued member of the team. I have helped to create an asset tracker to monitor all the equipment assigned to each user within the business. A skill I am keen to develop is managing expectations as I believe it's necessary, not just in the workplace but outside too.
"I am grateful for this opportunity and will carry this experience with me for the rest of my life."
Roumena Goscomb, Head of HR and General Counsel, said "Simply's ethos has always been to support young talent. The traineeship programme is another way for us to bring on more people onto our journey. We are investing in the future. Our trainees are talented young people and they deserve the best opportunities in life. They have helped to drive the value of our work and broaden our diversity. Thank you to all our trainees. We hope to continue recruiting young talent in the future."
Notes to Editors: 
What is the Traineeship scheme?
The Traineeship Scheme has been created by the government, to help young people gain the valuable work experience they need to get into future jobs. The Covid-19 pandemic has been especially hard on young job seekers in the UK. People between the ages of 19-24 can join the scheme to help develop the skills they need to find employment and take part in a work placement.
How does the Traineeship work?
LMP Education is a partner for the Traineeship programme and provides employability training for the young people taking part in the scheme. They provide training to ensure all the young people involved have their Maths and English GCSE to a standard of A*-C grade. They also ensure young people have training in employability skills.