Simply Asset Finance grows its own loan book and welcomes new customer Ronimix Concrete Ltd
Ronimix is a lean Essex-based, batch on-site concrete and screed and concrete pump hire operator with experienced and helpful office staff and on-site drivers/operators. Established by Luke Scarbrow in 2008, it has been in operation ever since and celebrated its 10th year anniversary this year.
It operates a modern fleet of five reliable and robust Roadmaster volumetric lorries and three in line concrete pumps. It supplies on-time and competitively-priced – with no hidden cost and no waste – concrete or screed and concrete pump hire services to domestic or commercial customers.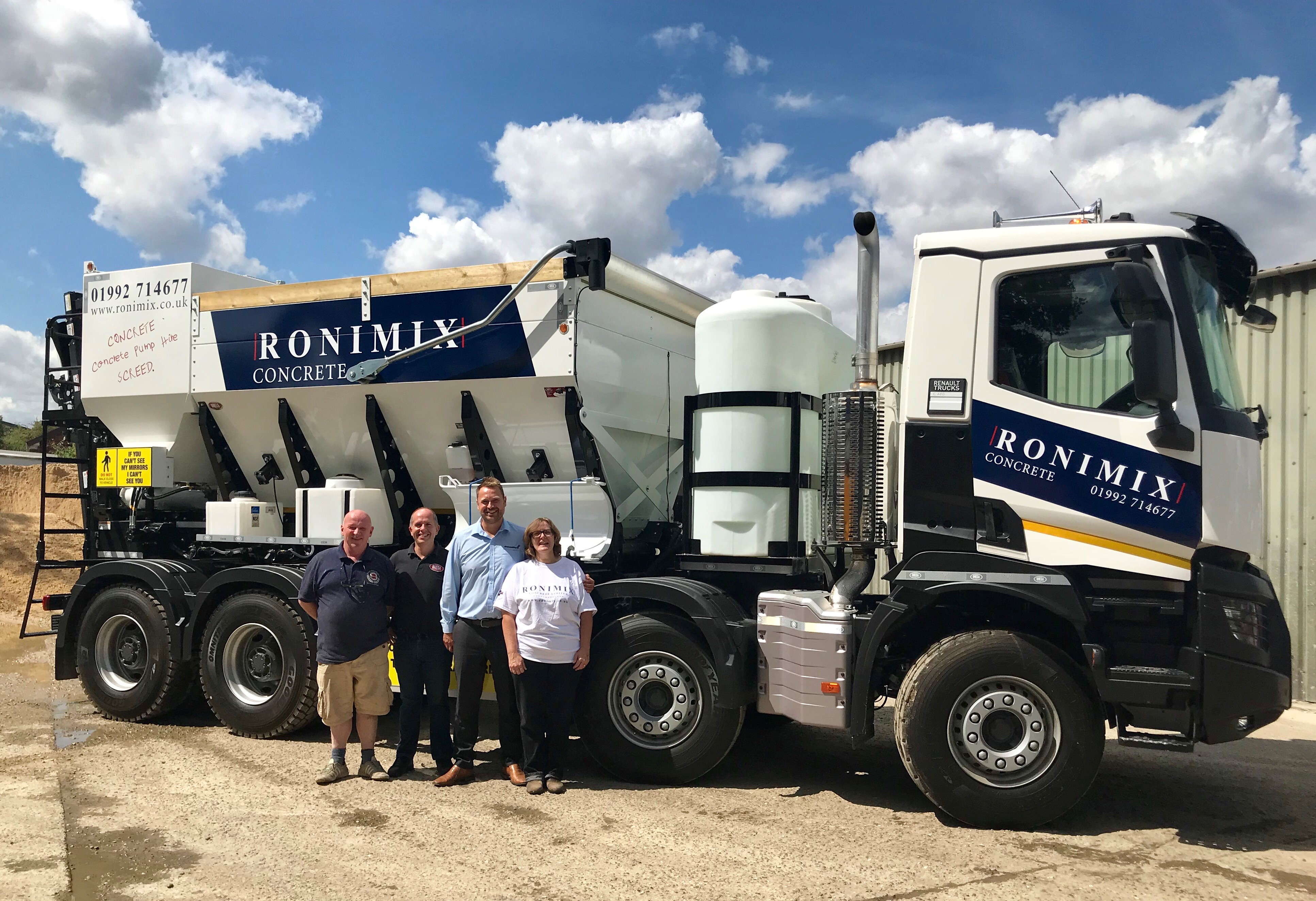 ---
With the restrictive concrete material load carrying legislation coming into force at the end of December 2018, Ronimix decided to purchase three additional brand new Roadmaster Omega Rhino models, mounted to a Renault C series chassis, to allow it to continue to hold existing competitive lorry loads of concrete or screed. With the help of our industry specialist, Richard Stone and our dedicated support team, Simply was able to find the best financial solution that would suit both customer and supplier; Ronimix Concrete Ltd and Roadmaster Concrete Mixers Europe Ltd, respectively.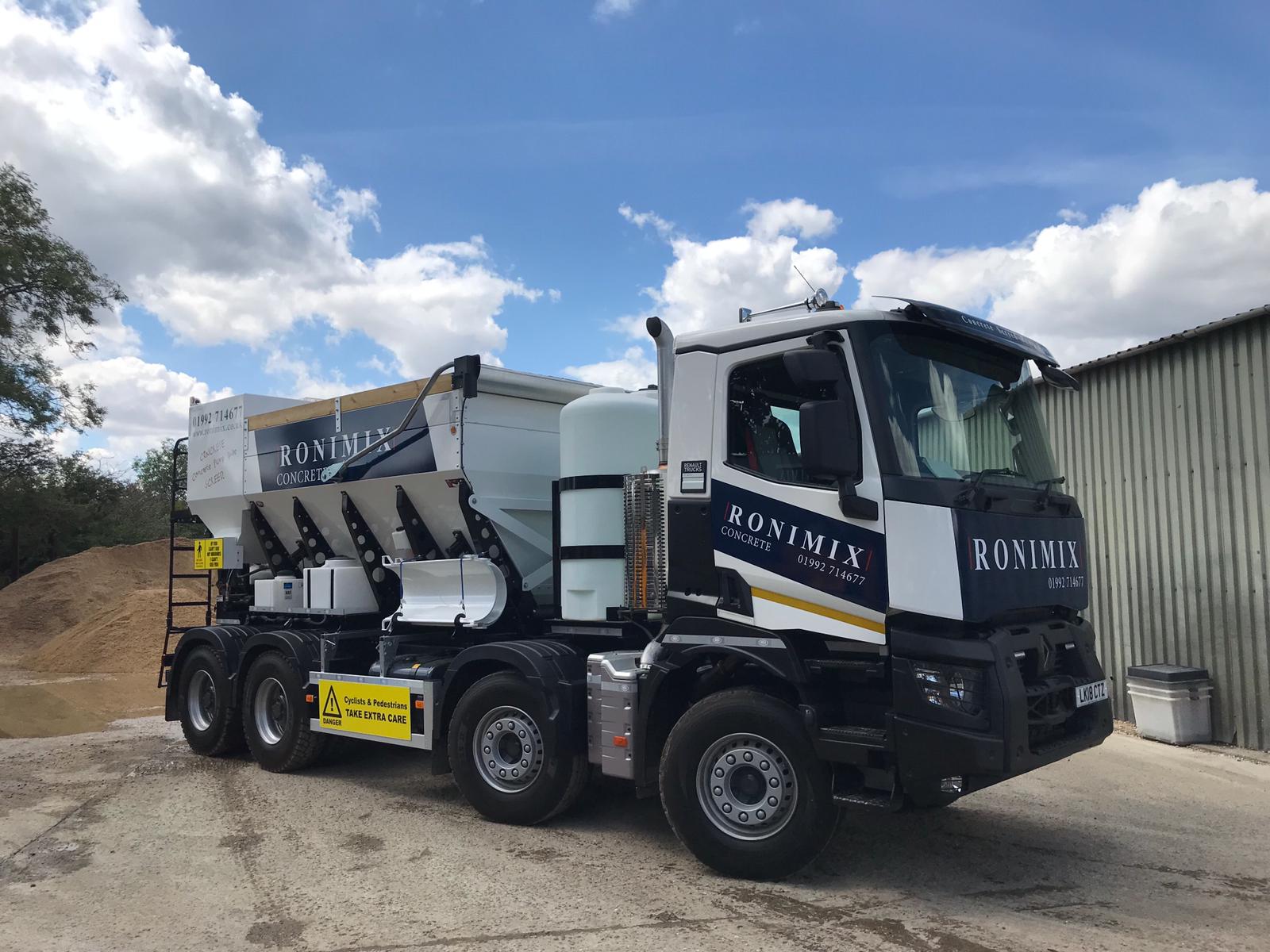 ---
Road Master Concrete Mixers Europe Ltd has been producing mixers for the UK market for over 10 year and is well-established in the industry. With mixers leading the way into a new generation of mobile concrete mixers, Omega produces the only modular mobile mixer on the market. Unlike other mobile mixers, all the units' main components can be easily unbolted for replacement or repair. The precision modular design and innovations not only advance the technology of the mixers but enhance the simplicity and maintenance of the mixers.
"
Richard Stone of Simply Asset Finance has supported our growth ambition from the very start of our business and to date he has helped us with 11 finance deals; the three new volumetric lorries will bring the total to 14! We are impressed with his in-person customer care approach and patience while explaining how each deal works in detail; we are similarly impressed with Simply's flexibility regarding lending and retention rates and look forward to working with Richard and Simply on further growth opportunities.
Jenny Scarbrow,
Director of Ronimix
---
The aim is to build a strong relationship with customers and help the company succeed and become busy within the marketplace. Road Master Concrete Mixers Europe Ltd will always do its utmost to keep customers producing and supports them every step of the way when it comes to technical support, on both the mixers but more importantly in the concrete produced. There is no such thing as a silly question when it comes to concrete.
"
We have known Richard for some time now, he also knows us.  Our product is reliable, and our passion is to help our customers grow their business. Dealing with Richard and Simply is so easy just one call and they do the rest!
Shaun Collins
General Manager of Road Master Concrete Mixers Europe Ltd
---
For further information on Ronimix Concrete Ltd and Road Master Concrete Mixers Europe Ltd, please visit their websites: